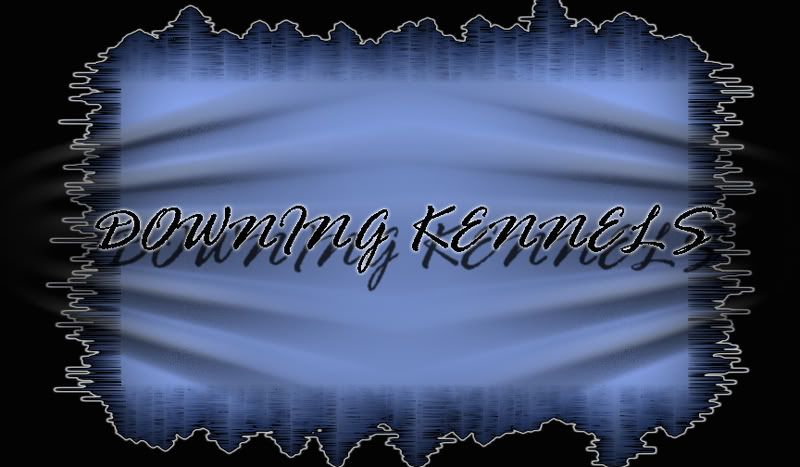 check the breeding page for our latest litter
PLEASE CALL US FOR PUPS AND ADULTS AVAILABILITY
Jon & Vanessa Downing
561-312-4720
561-339-2508
We are a small but growing kennel located in Northern Tennessee. Just a few of our bloodlines consist of Razors Edge, Gotty, and Cloverhill/Hilltop. Here at Downing Kennels we don't just breed to breed or try to make a quick buck off of our dogs.....all of our breedings are planned and well thought out. We breed for ourselves first and foremost. Every breeding has a purpose and that purpose is to produce quality dogs over quantity. Anyone can put two dogs together and have a litter of pups. But we do this for the improvement of the breed. Which a lot of people lack the most at doing. Too many people see money in these dogs and that is it. For any reason you should need to contact us please email or give us a call...and if you want to come and meet our dogs...it's ONLY by appointment. Bring the kids if you like....all our dogs are very well tempered!!
You must be at least 21 years of age to inquire about any of our dogs.
JUST A BIT OF INFO!
The American Temperament Testing Society evaluated 122 dog breeds and found that the American Staffordshire Terrier, a type of pit bull banned in Denver, passed 83.3 percent of the time, just behind the golden retriever (83.6 percent).
The American Canine Foundation calculated rates of human dog-bite fatalities by breed and found that pit bulls bite at a lower rate than many other dogs. The Doberman pinscher was found to bite 10 times as often as a pit bull.
Still, Pit-bulls and Rottweilers have caused the most deaths, according to a study by the Centers for Disease Control and Prevention, the American Veterinary Medical Association and the Humane Society of the United States, which examined 20 years of dog-bite data.
That same study concluded fatal attacks ``represent a small proportion of dog bite injuries to humans, and therefore, should not be the primary factor driving public policy concerning dangerous dogs.''
Julie Gilchrist, a CDC doctor who researches dog bites, said many factors go into biting risk, including the health of the dog and how the animal was raised.
Jon & Vanessa Downing
561-312-4720
561-339-2508
All our dogs are fed Native Dog food!!